Dr. Christian Kessel, Frankfurt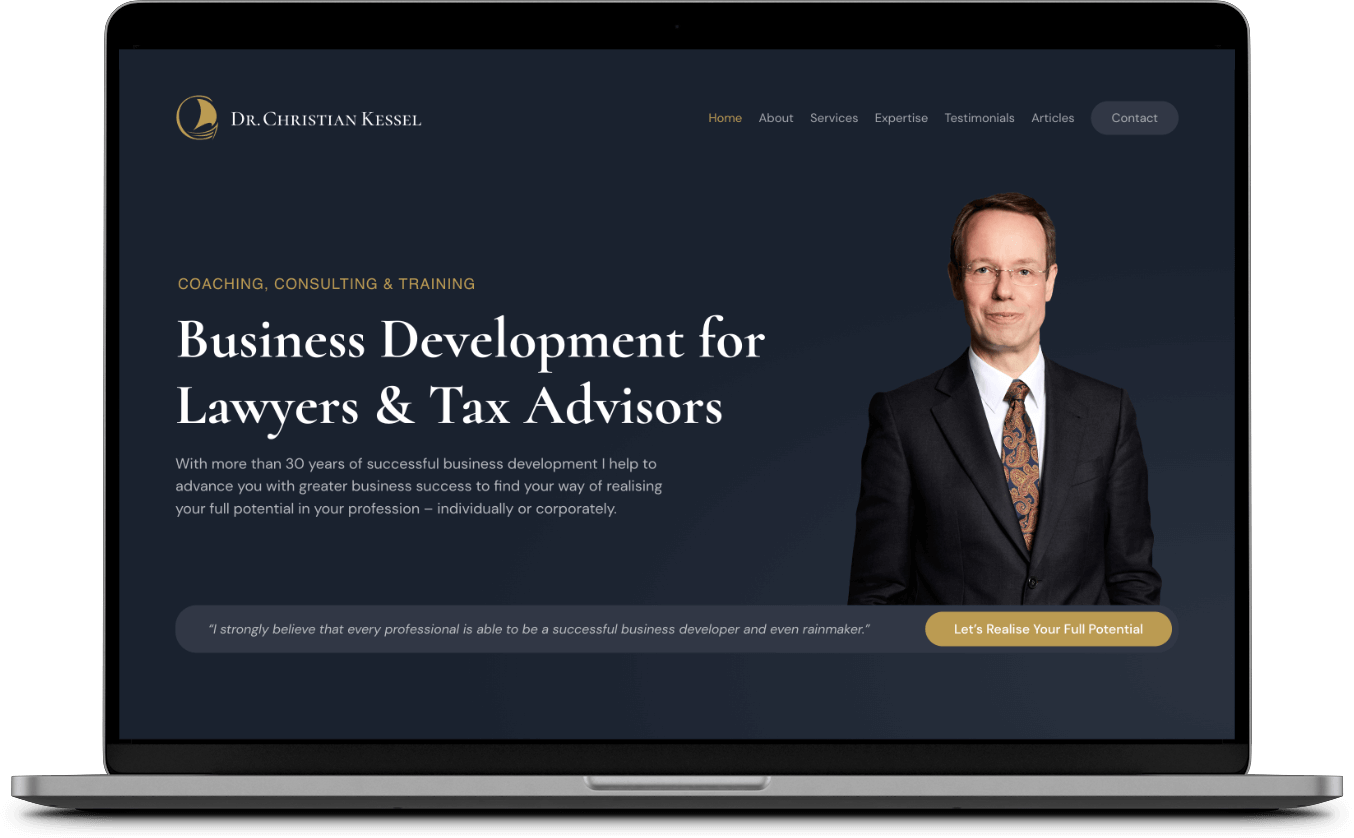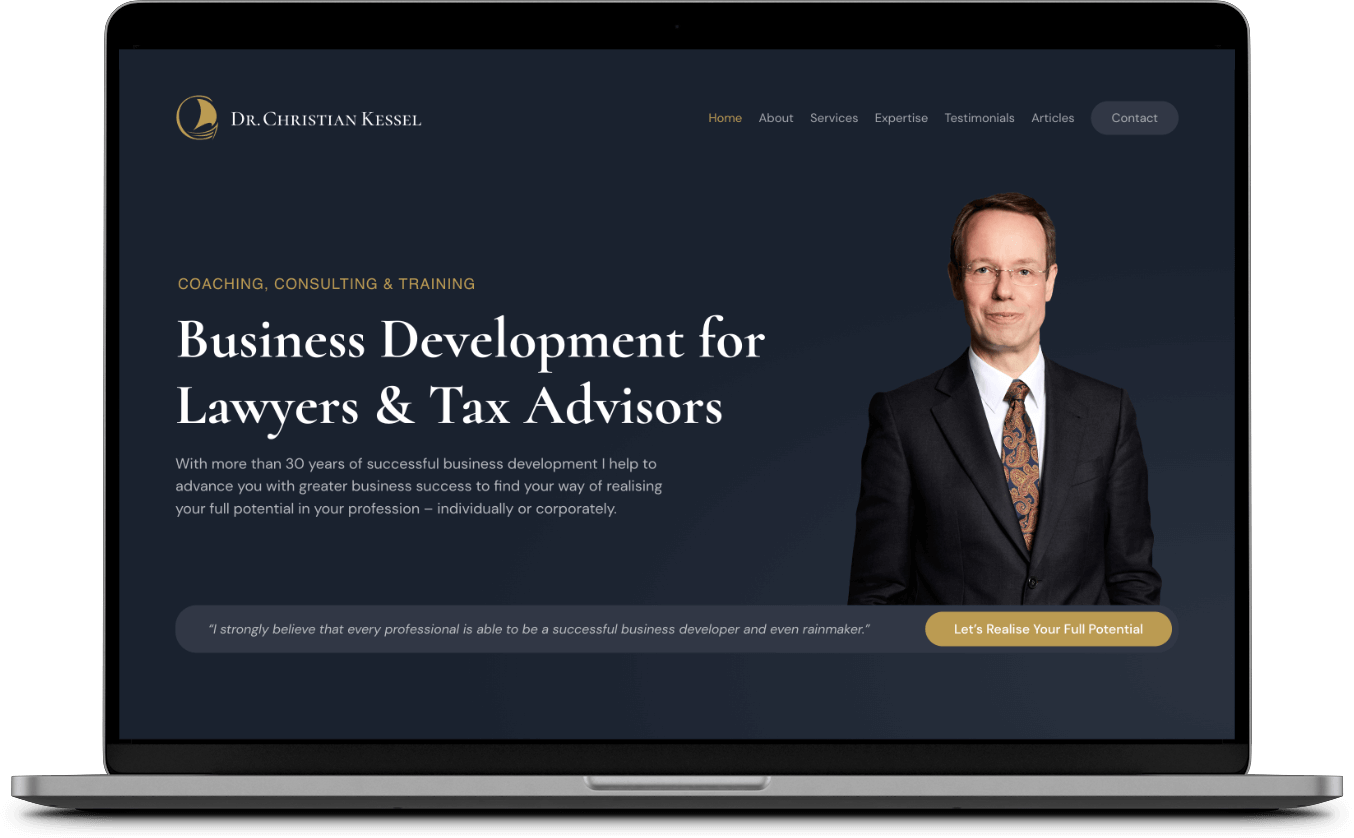 Let's realise your full potential!
Are you in the legal market and need an excellent coach or mentor? Dr. Christian Kessel is an expert when it comes to realising your full potential in business development. As a proverbial rainmaker, he coached, empowered, and led many lawyers to become successful partners. I enjoyed working together with Dr. Christian Kessel in designing and developing his new website, starting with research, strategy, and focusing on a good user experience.
Clean, simple and easy to understand.
A user-friendly experience.
Our goal was to create a user-friendly experience by providing a simple overview of the services and solutions Christian provides to his clients and companies. The navigation offers easy access to everything a visitor is looking for. The new Logo combines his sailing passion and his eagerness to help professionals to realise their full potential. If you need more than just a new website for your business, let's chat. We'd like to help!
Benjamin Urban did an excellent job of designing my entire new website and developing a brilliant logo and corporate design. I am very grateful to Benjamin for his work and would recommend him with full conviction. For my new business as a coach and consultant for successful business development for lawyers, tax advisors, business consultants, accountants and other professionals, I have found a highly professional web designer and consultant in Benjamin Urban. He is very competent and guided me through the entire process answering all my queries on a topic that was quite foreign to me. Benjamin was able to grasp my business idea and my underlying expertise quickly and comprehensively as well as implement it excellently as a professional web presence. His recommendations for the written content and his comments on my drafts were super helpful. Working together with him was also personally a lot of fun. I am extremely satisfied with the result and have already received a lot of recognition from my former colleagues as well as from new customers and business partners. I can therefore strongly recommend working with Benjamin.